Sat., Sept. 21, 2019 Speakers
Don't miss our first speakers! Doors open at 8:30 a.m.
First seminars start promptly at 8:50 a.m.
*Seminars schedule subject to change.
---
MONROE ROOM
8:50 AM
KEYSTONE CANNA REMEDIES
Who is KCR?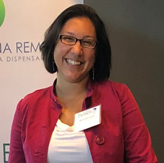 Monica Workheiser, Ph.D.
Monica Werkheiser is a pharmacist with expertise in medical cannabis. She serves as a Consulting Pharmacist and General Manager at Keystone Canna Remedies. Monica earned her Doctor of Pharmacy degree from Rutgers University in New Jersey. Upon returning to the Lehigh Valley, she worked in retail pharmacy and medication therapy management at one of the largest drugstore chains. Drawn towards a patient-focused organization that seeks to improve the lives of its patients, Monica made her transition to Keystone Canna Remedies as a medical marijuana pharmacist. She is responsible for empowering patients to effectively and responsibly utilize marijuana as a medication and providing professional and compassionate consultations to tailor the therapy to each patients' needs. Monica continues to dispel concerns and fears by engaging healthcare providers and the public through education.
9:40 AM
ST. LUKE'S OMS
Dental Implants: The Solution for Missing Teeth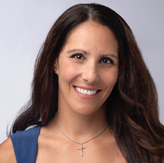 Dr. Rhonda Rohloff, Oral Surgeon
Dr. Rohloff is an oral surgeon practicing with St. Luke's OMS. She is a New Jersey native. She spent 13 years practicing in the United States Navy, where she lectured to residents. Dr. Rohloff will provide in-depth information on implant and other procedures for restoring missing teeth.
10:30 AM
EASTON HOSPITAL
Suffering from Heartburn? Here's what you can do about it.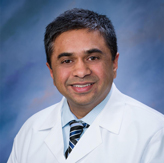 Amit Sohagia, MD
Dr. Sohagia is a gastroenterologist with Steward Easton Hospital. Frequent heartburn may mean you have GERD (gastroesophageal reflux disease), which can lead to serious health risks. Join the region's expert in GERD to learn the range of individualized treatment options offered by the Heartburn Center at Easton Hospital.
11:20 PM
DR. AUGELLO'S HEALTH & BODY MAKEOVER
All Natural Weight Loss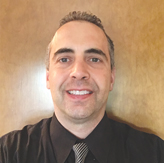 Dr. Mark Augello, Owner and Chiropractor
Dr. Augello, who's been in practice since 1993, discusses his approach to healthy weight loss. Dr Augello's Health & Body Makeover program is an all-natural doctor supervised weight loss center dedicated to helping you reach your weight loss goals. Our philosophy is clear & unique. We focus on restoring proper organ, gland, & hormone function, which in turn allows your body to return to its normal weight. A healthy body is a body that functions in fat burning mode & not fat storing mode.
Our program actually allows you to eat fresh food until you are full and teaches you how to chose & prepare meals for a lifetime of feeling good & looking great. Our weight loss staff, offering 24/7 coaching support, plus a full service health center that includes exercise with oxygen therapy, infrared sauna, body wraps, & neuro-linguistic programming, is devoted to ensuring your success with us.
12:10 PM
ROBBINS REHABILITATION
How to Get Your Body to Last for 110 Years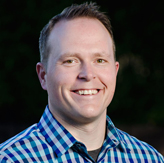 Travis Robbins, MSPT, CSCS, FAAOMPT,
Owner & CEO of Robbins Rehabilitation West
Is it really true? Can your spine last 110 years? It can if you know the three fundamentals of spine health. Don't miss this talk where Travis teaches you these three "must haves" so you can get rid of your back pain for good without the need for injections, medication or surgery.
Speaker's bio- Travis Robbins grew up milking cows on his family dairy farm in upstate New York. After a lot of injuries while playing baseball, basketball and football in high school, he became fascinated with the injured athlete. He brought that passion to Ithaca College, where he graduated with a masters degree in science in physical therapy.
1:00 PM
HIGHMARK
Helping Find the Right Medicare Plan for You – Made Easy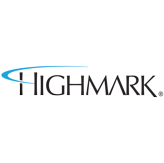 Christine Rizzo, Medicare Advisor- NEPA, Senior Market Sales
---
BUCKS ROOM
8:50 AM
COORDINATED HEALTH
Total Knee Replacement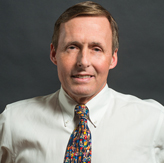 Brett Godbout, MD
Dr. Godbout is an Orthopedic Surgeon specializing in sports medicine and total joint replacements. Dr. Godbout will speak about total knee replacement, your options and what to expect. Whether you have just begun exploring options, or need a total knee replacement, Dr. Godbout will discuss and explain the latest techniques for this surgery. Coordinated Health is a Healthgrades TOTAL KNEE REPLACEMENT five-star recipient!
9:40 AM
SENIOR LIFE LEHIGH VALLEY
Home Today, Home for Life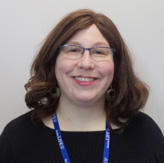 Georgia Kornblatt, Executive Director of Senior LIFE Lehigh Valley
Georgia Kornblatt is the Executive Director for SeniorLIFE Lehigh Valley, a Medicare and Medicaid approved long term care program aimed at helping Seniors to age in place and remain in their own homes as long as possible. Georgia has been working as a nurse and health care administrator for more than 15 years. She holds a Master's Degree in Nursing.
10:30 AM
TUB CUTS
Slip & Fall Prevention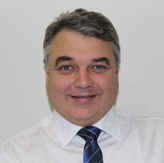 Charles Etgen, CAPS
Charles will discuss different strategies to prevent slipping and falling in the bathroom and throughout the home. We will discuss Aging In Place and how we can make our homes safer by changing out existing items and replacing them with more ageadaptive equipment. By making the home more adaptable to the needs of aging, we can stay in our homes longer and more productively live active lives. www.renewyourbath.com
11:20 PM
COORDINATED HEALTH
Managing Your Way Through Shoulder Problems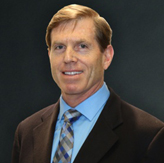 Robert Friedman, MD
Dr. Friedman is an Orthopedic Surgeon and Medical Director of Sports Medicine at Coordinated Health. Dr. Friedman's area of expertise includes knee & shoulder disorders, including sports injuries, instability, cartilage disruption rotator cuff problems and joint replacement. Dr. Friedman will discuss common shoulder problems as well as surgical and non-surgical solutions.
1:00 PM
GOOD SHEPHERD REHABILITATION NETWORK
Comprehensive Concussion Care: Good Shepherd Rehabilitation Network's Multi-Disciplinary Approach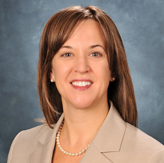 Dr. Debra A. Lehr
Debra A. Lehr, OD, FAAO, is an optometrist with Good Shepherd Rehabilitation Network. Dr. Lehr specializes in treating patients with functional and/or developmental vision disorders, brain injury, concussion and other acquired brain injuries, such as stroke. She evaluates and designs treatment regimens for concussion patients as part of Good Shepherd's Comprehensive Concussion Management Program. Dr. Lehr earned bachelors degrees in behavioral and neural biology from Lehigh University and visual science from Salus University, where she also earned her doctorate in optometry.
---